Click on "View All Resources" for an A to Z list.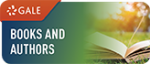 Resource Description
Books & Authors offers new ways to explore the endless possibilities and combinations of books, authors, genres and topics. The ideal convergence of science and serendipity, this online resource leverages the Internet's unique capacity to create, build, communicate and sustain communities of readers.