Click on "View All Resources" for an A to Z list.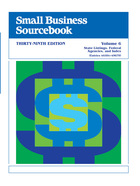 Resource Description
Designed to facilitate the start-up, development and growth of specific small businesses, as well as similar listings for general small business topics. Entries are provided on a state-by-state basis; also included are relevant U.S. federal government agencies and branch offices.