Click on "View All Resources" for an A to Z list.
Automotive and Small Engine

Powered by the automotive experts at MOTOR, AutoMate provides the most accurate, authoritative and up-to-date service and repair information for thousands of domestic and imported vehicles. All content comes from the Original Equipment Manufacturers (OEM) and includes step-by-step repair information, diagrams, maintenance schedules, parts and labor estimates, service bulletins and recalls, and more.
Up-to-Date Information, Intelligent Search
Designed for touch-enabled devices such as laptops and tablets, AutoMate offers a user-friendly search experience and access to a wealth of information to help users diagnose, repair and maintain today's complex vehicles. Diagrams and images can be easily magnified and printed.
AutoMate contains the following:
• Service information optimized for the most common maintenance and repair operations
• Technical service bulletins and recall notices
• Component location diagrams for most domestic and imported cars and light trucks
• Precise and comprehensive wiring diagrams for all systems
• Maintenance schedules and estimated labor times for the most commonly performed operations in a
mechanical repair shop
• Engineering specifications/standards for the most common repairs and adjustments
• Diagnostic Trouble Codes (DTCs), flowcharts and step-by-step diagnostic instructions covering
powertrain, chassis, body, and network communication
• Part numbers, diagrams and pricing for thousands of the most commonly replaced parts, including
manufacturer-suggested retail price to help users validate the cost of repairs and identify all iterations of
a part number or part status (current, superseded, split, discontinued)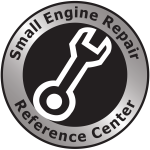 Repair guides for all manner of small engines