Click on "View All Resources" for an A to Z list.
Auto Repair Reference Center (EBSCO)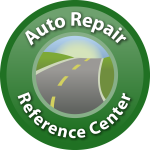 Service and recall information, repair procedures, diagrams and more.
Auto Repair Reference Center contains do-it-yourself repair and maintenance information on most major manufacturers of domestic and imported vehicles. New repair procedures, bulletins and updates are added to the product on a regular basis. All of the content has been created by ASE certified technicians.
 Content Includes
•Repair and maintenance information on thousands of domestic and imported vehicles from 1954 to present
•Millions of drawings and step-by-step photographs
•Thousands of technical service bulletins and recalls issued by the original equipment vehicle manufacturer
•Enhanced wiring diagrams for easy viewing and printing
•Specifications and maintenance schedules
•Labor time guide and estimator
•Video overviews of auto systems with AutoIQ
•A complete guide to vehicle ownership and maintenance
•Ability to email high-quality PDF records
•Diagnostic information
•Unique, user-friendly interface
•Remote access
Repair and Maintenance Information Provided For:
•Transmissions
•Brakes
•Ignition systems
•Electrical systems
•Exhaust systems
•Heating/Cooling
•Wheels/Tires
•Bodywork
•Diesel engines